Chessie FCU: Ray Beall
The MD|DC Credit Union Association has presented Chessie Federal Credit Union Board Chairman Ray Beall with the 2022 Volunteer of the Year award.
The honor was announced at the Association's annual meeting and convention in Ocean City, Md.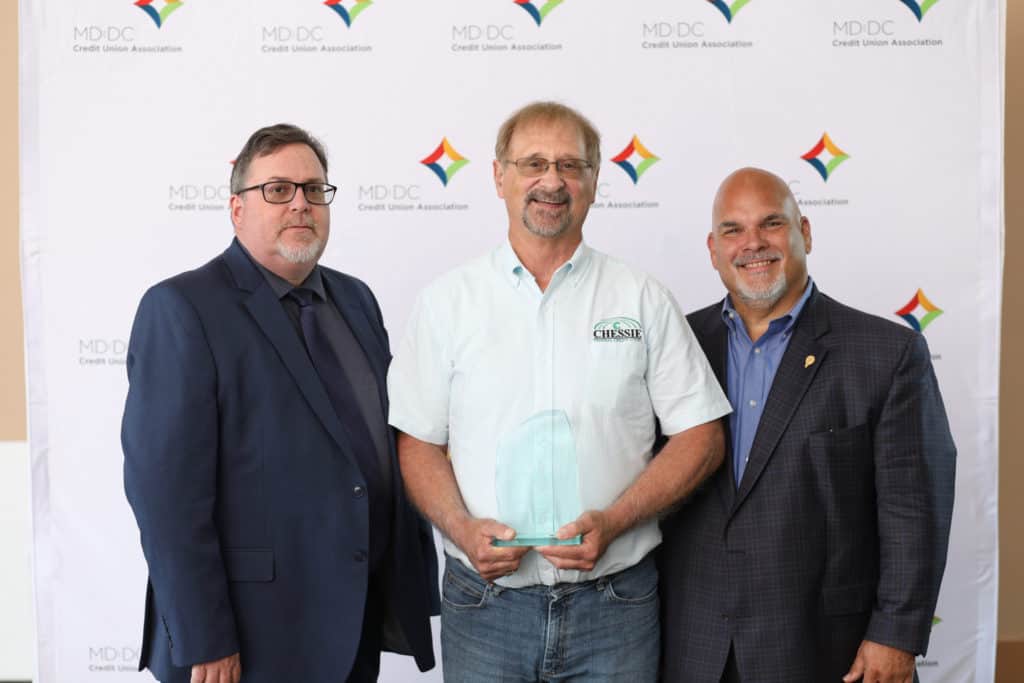 "Ray deserves to be recognized with this honor for his decades-long commitment to volunteer service," said Scott Kline, President and CEO, Chessie FCU. "He is the type of chairman who is very involved with the credit union and the community. He is always looking to the future and finding ways to better serve our members."
Ray Beall's Commitment
Ray was elected to the board in 1995 and has served as Board Chairman for the past 11 years. During that time, he has helped guide Chessie FCU through two mergers and its growth from under $250 million to $435 million in assets. Ray was instrumental in acquiring a new corporate headquarters and facilitated the development of a business loan/account division. As a successful local business owner, Ray has been influential in helping streamline and reduce costs for Chessie FCU.
"Ray embodies the true spirit of a credit union volunteer." said John Bratsakis, President/CEO, MD|DC Credit Union Association. "He is generous with his time and talent and is unwavering in his support of Chessie and his community. Every credit union needs a Ray Beall!"
Ray frequently sports his Chessie FCU shirts, hats, and jackets, but when the holiday season rolls around, he dons a red suit and white beard to deliver gifts he and his family have picked up for local children who might not otherwise receive what's on their Christmas lists.
A giving and generous man
According to his wife Bobbie, Ray is motivated by what's in his heart. "He is generous with his time and spirit. He's the most giving person I've ever known. And he's humble. He doesn't do things for the glory, he does it because it's the right thing to do."
Passionate about bettering his local community, Ray serves on the Cumberland Housing Authority Board and in an advisory capacity to an organization focused on the revitalization and renewal of the City of Cumberland and surrounding areas. Ray also serves on his church board as President and volunteers and supports local animal shelters and rescues. He has been a board member of the March of Dimes and the Cumberland Historic Preservation Commission. Ray has also worked on an outreach program to help veterans with addictions.

Ray is a member of the National Association of Credit Union Chairmen and the Credit Union Executives Society. He is also involved in the MD|DC Credit Union Association's Directors Forums.
The MD|DC Credit Union Association's Volunteer of the Year award recognizes a volunteer who has selflessly contributed time, effort, and talent to the growth and development of a credit union.